Ceramic Pro Centers Provide a Consistently Perfect Experience — Wherever You Are.
Ceramic Pro Centers came to be when a group of like-minded Ceramic Pro-certified installers came together and thought of a concept where we installers could unify our services that we offer with the same brand name, the same customer experience you would get anywhere in the country. With these Centers, we maintain a high level of professionalism as well as a high standard in products that we use. Once you are approved for becoming a Ceramic Pro Center, you're listed on our Ceramic Pro Centers website. You're offered first-rate customer service for every Ceramic Pro purchase. We sponsor tool shows, so you have a great place for new tool purchases. We have a shared budget for our marketing, so you also participate in that, so your marketing dollars go further. We have webinars and training centers exclusively for Ceramic Pro Centers, so your staff can get trained with the best of the best. With nine shops so far and growing, Ceramic Pro Centers are everywhere our clients are without compromising in quality.
Best Training and Products Means Best Practices
Ceramic Pro Centers offer a unique experience, because unlike a franchise, our skill level and more importantly, our passion, were already present. Using their own experience and that of some of the best detailers in the country, the Centers will keep on improving their processes and procedures by sharing the best practices we can come up with. You can trust that any vehicle we work on is taking advantage of the most advanced knowledge in the industry, whether it's your daily driver getting paint correction, your exotic car getting clear bra, or your snow mobile getting Ceramic Pro.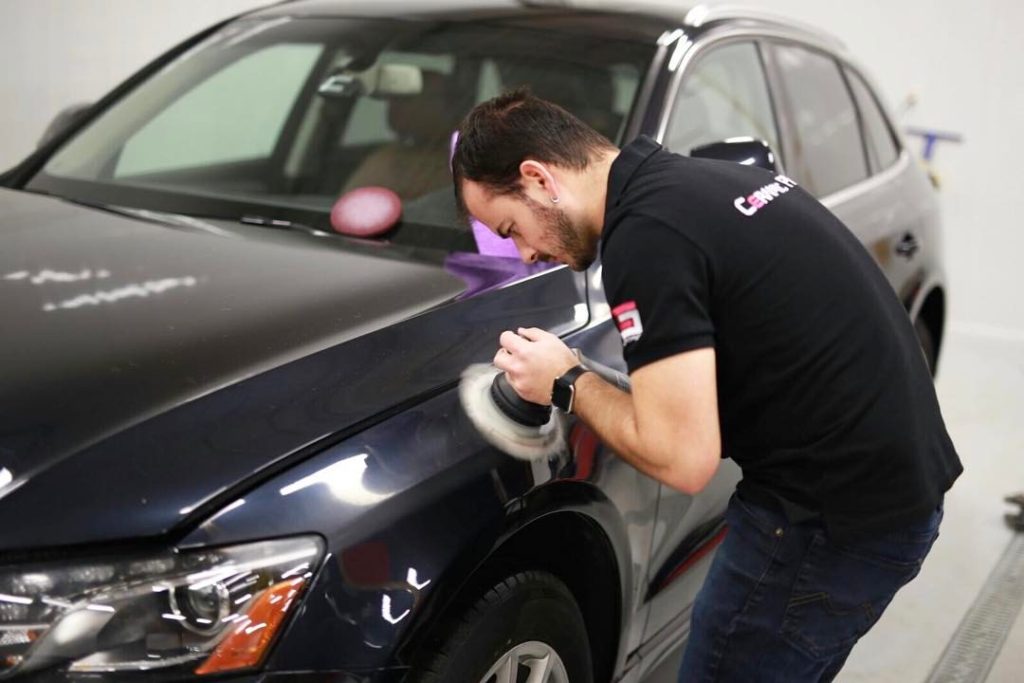 Ceramic Pro Centers
To become a Ceramic Pro Center, you have to first be a Ceramic Pro authorized installer. We offer training once a month in Toronto, as well as satellite training in different parts of Canada and the United States.
While the Centers as a unified concept were founded in 2017, everyone that runs a Center has years and years of experience under their belts as well as the humility to constantly learn and improve… They're looking to 30 years in the future to continue to make their Centers state-of-the-art.
After you become an installer and you meet certain criteria in terms of your facility, including how many Ceramic Pro installations you have, how much experience you have, you can campaign to become a Ceramic Pro Center. We offer support to each other that is unrivaled in any other detailing program, which ultimately benefits our clients above all else.